Re-Elect Luke Dufour Ward 2
I focus on the most critical issues & opportunities
During the past 4 years I have played a strong role in helping local organizations. We cannot afford to have councillors who only have a plan to make a plan, we need people with the energy and experience to get things done.
Working for You
For the last 4 years, Luke has been developing and accomplishing solutions that have benefitted the people of Sault Ste. Marie.
01
Supporting Citizens
Dufour is the current chair of the local social services board, and has also started as board member for the Association of Municipalities of Ontario (AMO).
Provided solutions for more affordable housing
Wrote many resolutions surrounding housing & homelessness
Supports initiatives like the Downtown Ambassadors program and Community Wellness Bus
02
Balanced Budgets
As more of Sault Ste Marie's working population reaches their retirement years, Dufour sees a need to keep a careful eye on balancing the budget so that services are maintained and tax levels are stable.
Aenean leo ligula.
Aenean leo ligula.
Phasellus viverra nulla.
03
Sustainable Development
In order to maintain services without raising taxes, Dufour believes that Council needs to leverage every opportunity to access provincial and federal money to fund special projects.
Fusce vulputate eleifend .
Nullam accumsan lorem.
Cras ultricies mi eu turpis hen.
My story
"I am invested in the future of this City and I want to have a voice at the table where our issues are being raised."
An Algoma University graduate, Dufour was born and raised in Sault Ste. Marie, Ontario. After spending two years living abroad, Dufour chose to return to the community that he calls home to start a family and to manage JL Builders, a local small business. Luke, his partner Elise and children Calvin & Ivy are all Ward 2 residents.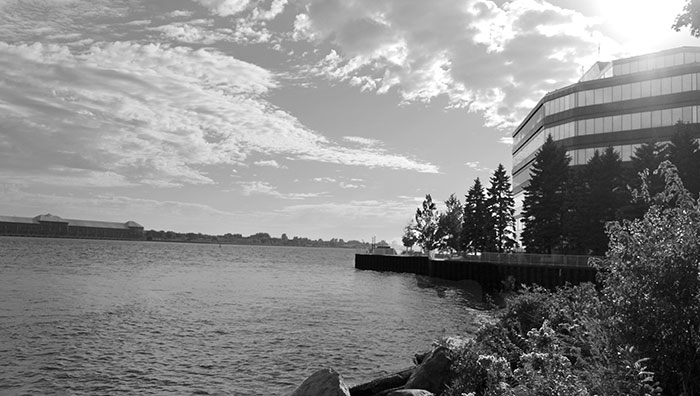 Track Record
Making a difference in the big issues facing our city
Results You Can See
Over the past 4 years, I have brought my skills as construction project manager to the Council table. I have kept focused on tangible results and not ideology, reports or headlines. People in Ward 2 should vote for me based on those tangible results.
✓

Rebuilt our homeless shelter system

✓

Two newly renovated shelters opening soon

✓

Affordable transition units for both men and women

✓

Fair wages for our shelter workers

✓

Fully renovated Bay Street

✓

Approved construction of our first Downtown park
Let's start a conversation
Share your ideas or show your support by getting a lawn sign, or making a donation